Board of Directors
OFFICERS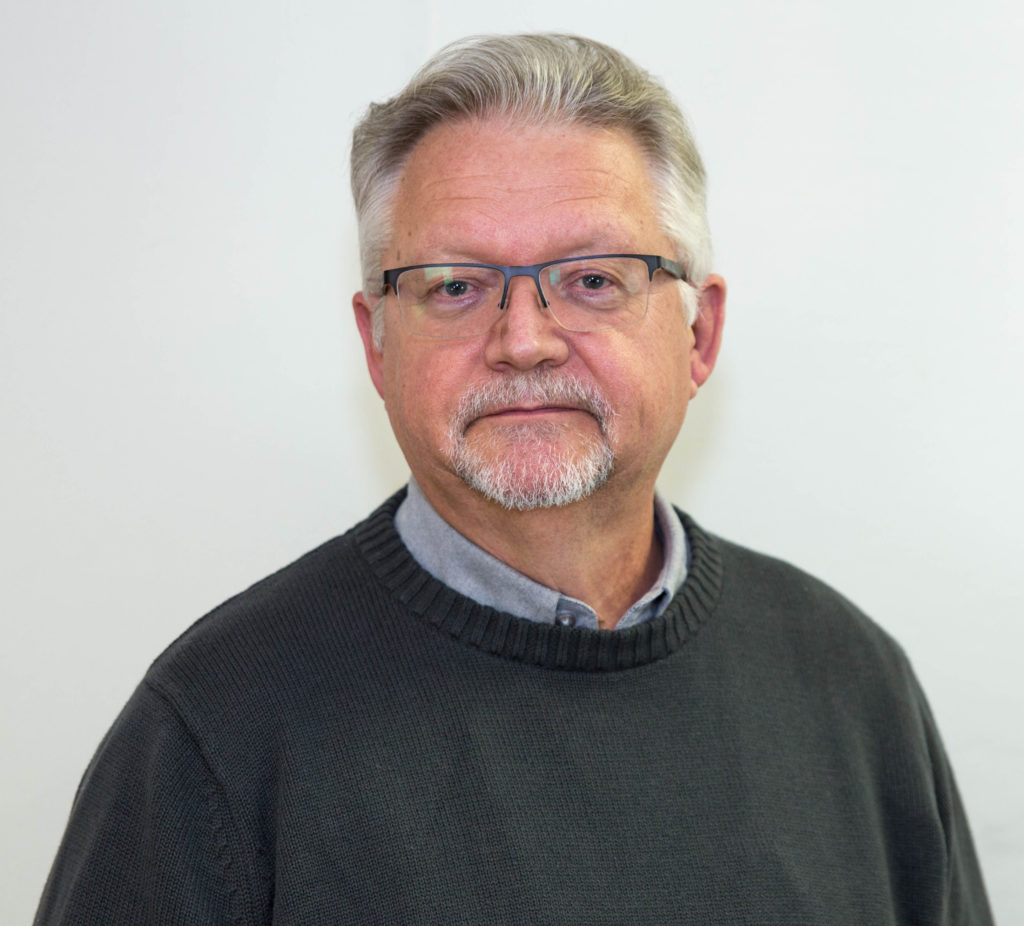 Wayne Klinowski
President
Wayne has been a resident of Durham Region for over 35 years with his wife and two sons.  Retired from a long career at Pickering Nuclear Generating Station, he has been active in the local community, canvassing for the Kidney Foundation and was Secretary on the Board of Directors for Our Home Project for Community Livings.
Wayne's youngest son Mark, was born with cerebral palsy and lived with his parents until he was 13 years old.  At that time Mark went to live in the community at Pinecrest which is run by CLOC, where he spent twenty years greatly enjoying life.
Wayne brings a wealth of experience to CLOC's Board of Directors, from both his work at Pickering Nuclear Station and parenting his son at home and in a group home setting.  Wayne looks forward to many years with CLOC, helping to make the future better for all involved.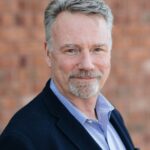 Paul Beauvais
Vice President, Co-Chair of Governance Committee
Paul is currently a member of CLOC's AGM Planning Committee, the Fundraising Cabinet and is Governance Committee Chair.
Paul has always held a passion for helping empower others and fostering an inclusiveness environment.  After graduating from Queen's University, he supported individuals with developmental disabilities to learn skills that would assist in entering the job market in Eastern Ontario.
Paul lives in Clarington with his wife and daughter.  He works with Peak Benefit Solutions as a Senior Account Executive in the employee benefits and retirement brokerage industry.  He also volunteers with the Courtice Food Bank/Lions Club.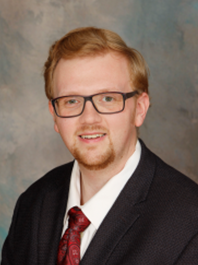 Frank Cormier
Secretary/Treasurer, Chair of Finance Committee
Frank Cormier is a not-for-profit business management and finance professional.  A native of Oshawa, Frank studied at Durham College, and the University of Toronto. Frank has significant experience in operations and finance management, currently working as a Property Operations Manager for a United Church and community services centre in downtown Toronto.  An avid volunteer, Frank engages as a consultant for various charities entrusted with historically-significant buildings throughout the Golden Horseshoe, and supports not-for-profits in planning their financial and physical plant sustainability. Frank is actively engaged as Chair of Committee for a fundraising effort celebrating the 100th anniversary of the only known religious artworks ever completed by the Group of Seven.  A lifelong advocate for equity of all persons, Frank is committed to offering his expertise in governance, finance, and operations to CLOC.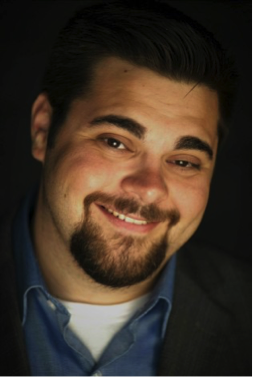 Mac Moreau
Immediate Past President
Mac joined CLOC's Board of Directors in 2015 . During his time with CLOC, Mac worked his way from Governance Committee Chair, to Vice President, to President.  His leadership skills, dedication and strong commitment to advocacy has been a beacon through his many years with us, and the difficult times of COVID.  Mac will serve for one year in the Immediate Past President role before stepping away from the Board completely.
MEMBERS AT LARGE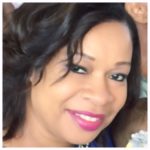 Kay Corbier
Chair of Policy Committee
Professor, Developmental Services Worker Program, Durham College
Kay Corbier joined Durham College in 2012 as a professor in the School of Health and Community Services and she teaches in the Developmental Services Worker program. Kay currently chairs the Research Ethics Board for Durham College. Prior to coming to teach at Durham College, Kay spent over 30 years working in the Developmental Services sector.  During that time, Kay held various senior management roles such as Director of Operations, Director Human Resources, and Executive Director.
Kay holds a Master of Education Degree in Counselling Psychology from the University of Toronto, and completed the Teaching Certificate at Durham College.
.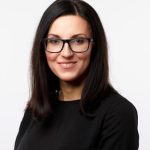 Julia Fineczko
Chair of Planning, Quality Enhancement / Risk Management (PQE/RM) Committee
Julia is a registered nurse and an experienced healthcare leader with a demonstrated ability to lead diverse inter-professional care teams to provide services to individuals with complex needs across health and intersecting sectors. Julia has a reputation for bringing together individuals across all levels of the organization to achieve service excellence with a focus on innovation, quality, equity and measurable outcomes.
Julia holds a Bachelor of Science in Nursing Degree from Ryerson University and a Masters of Science in Community Health Degree from U of T; Julia is currently pursuing her Doctor of Nursing degree. Her volunteer experience includes providing nursing care to newcomers and marginalized individuals experiencing homelessness, mental illness, and addictions in downtown Toronto.
Julia has been volunteering with CLOC since 2019 and is a member of the Policy Committee. Julia has enjoyed supporting CLOC to achieve its strategic priorities and Vision.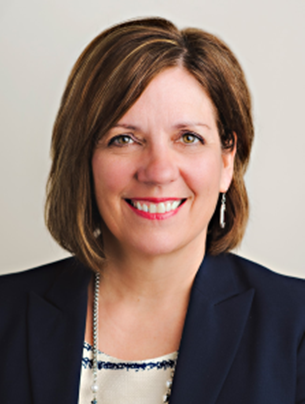 Pauline Matchett
Pauline began volunteering with CLOC in 2019 on the Board of Governance.  She also volunteers with Grandview Kids and is a member of the Canadian Federation of University Women (CFUW). Her past volunteer experience includes being a participant in the first Woman's Sleep Out Toronto in support of Covenant House, Habitat for Humanity, Toronto Food Bank and the Manulife homework club.
Pauline had a successful career in the Group Benefits Industry, retiring in the fall of 2019 from Manulife Financial. She has extensive knowledge of the health and pharma care landscape in Canada and recognizes the challenges faced by individuals needing to access health services/support.
Pauline looks forward to working with the Board of Directors to support CLOC to achieve its strategic priorities and vision. Since retiring, she is enjoying spending more time with her husband, their 2 children and 3 awesome grandbabies.  She hopes to expand her volunteer work and improve her golf score.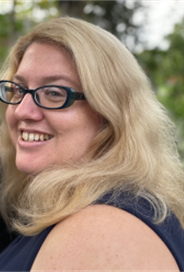 Marcia McCrae
Co-Chair of Governance Committee
A new Board member, Marcy McCrae is a longtime Durham resident, growing up in north Durham. After she graduated from the University of Waterloo (B.A 2002 and M.A 2003) and then from the University of Western Ontario (B. Ed 2004), she returned to Durham Region to begin teaching high school law, civics and history.
As a resident of Oshawa, Marcy has volunteered with her local union, District 13 OSSTF, her high school, political campaigns and with newcomers to Canada in English language learning. She lives in Oshawa with her husband and child, and is committed to helping residents of Durham live their best lives.
Marcy currently co-chairs CLOC's Board Governance Committee.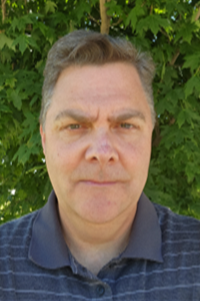 Andrew Marsden
New to the Board of Directors, Andrew graduated from Trent University and holds many certificates related to quality improvement. He has held numerous positions throughout the Healthcare and Community Services sectors over the past 20+ years, with a focus on data analysis, performance management and quality improvement.
Andrew is focused on giving back to the community and strives to add value wherever he can.
Andrew lives in Courtice with his wife (Lynn) and son (Peyton).  He presently works for Grandview Children's Centre as a Performance Evaluation Specialist.  He has also volunteered coaching local youth house-league sports.
Andrew is currently a member of CLOC's Board Governance Committee.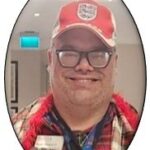 Ryan Beacock
Self-Advocate Director
Ryan was appointed to CLOC's Board of Directors in December 2022 after a thorough search of interested advocates.  Ryan has been supported by CLOC for 5 years and is truly enjoying every aspect of his CLOC time, from his home and housemates to the community activities in which he participates.
Many people may recognize Ryan from his starring role in CLOC's 'My Life. My Community. My Way.' Campaign video in 2019.  Ryan spoke in the video about the Campaign and its impact on him and everyone supported by CLOC.
Ryan's role as a member of CLOC's Phoenix Group of Self-Advocates is that of a liaison between the group and CLOC's Board of Directors.  It is the bridge that connects two important pieces of our agency.
Highlight the text and press the speaker for an audio version.