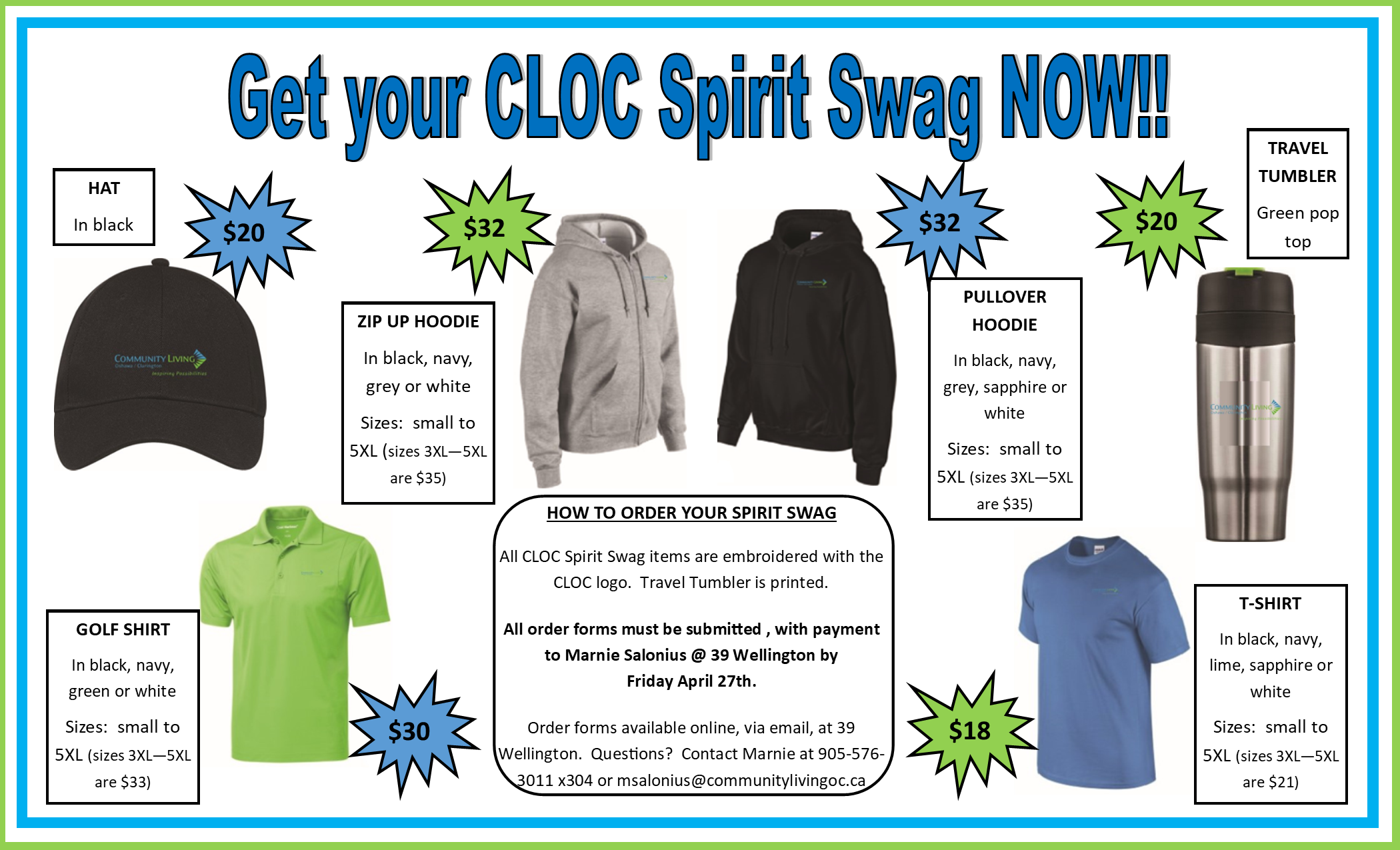 In celebration of CLOC's 65th Anniversary, we are pleased to announce that CLOC Spirit SWAG is now available for purchase!
The first order window for these items will close on Friday April 27th, with delivery of the items approximately 3 weeks later.  Payment for the items must be made when you submit your order, in the form of Visa, Master Card, cash or cheque.
Please pass this information along to the people you work with, and their families.  Ordering is open to everyone!
Print out the attached order form, and submit your CLOC SWAG order today!
CLOC Spirit Wear Order Form 2018