Board of Directors
OFFICERS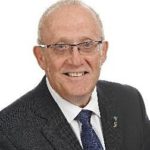 Patrick Grist
President
Patrick began as a Board member with CLOC after retiring from 34 years in the financial industry,  including 31 years with Scotiabank.   With him he brings his strong financial, leadership, problem-solving and relationship building skills.   A long time community supporter, Patrick gets involved in many volunteer endeavors including the East York Rotary Club, where over the years he has held the positions of President and Chair of the Finance Committee, and was awarded the prestigious Paul Harris Fellow Award, and he is a member of the planning committee for the Toronto East General Hospital Golf Classic.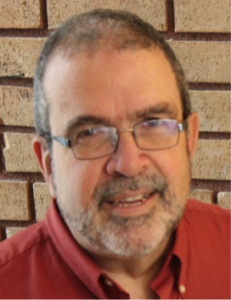 Jean-Claude (J.C.) Legault
1st Vice President
Up until 7 years ago, J.C. spent his time living all over the world as an employee of Bell Canada.  He has a keen interest in music, and often shares this interest with others by volunteering his musical talents at events (including CLOC's own AGM and Clarington Project Galas).   
J.C. has always given back to his community, through actively volunteering with Meals on Wheels, Community Care Durham, the Knights of Columbus and the French Cultural Centre.  J.C. started out with CLOC by volunteering as a driver and assisting at the Clarington Project, providing music and teaching French, and he continues to do so as he serves his term on the Board of Directors.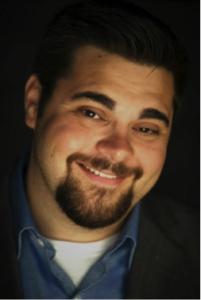 Mac Moreau
2nd Vice President
Chair of Governance Committee
Mac comes to CLOC with a very personal and forward-thinking perspective. Educated in business management and finance, Mac is a senior manager in the social housing industry, responsible for the (re)development of communities within the social housing sector – initiating programs for various groups, supporting social housing communities in their growth, providing access to resources for groups wishing to initiate programs, and being an advocate for the diversity of those affected by social housing.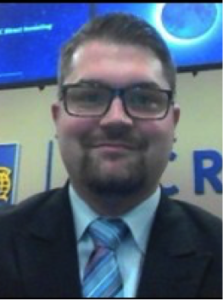 Joel Yelle
Treasurer
Chair of Finance Committee
Joel is Branch Manager at RBC Laval & Stevenson branch. He is an active committee member (2nd year) on the CLOC May Gala, as well as serving his second year as a Board member for the Visual Arts Centre of Clarington. Through work, RBC, Joel has been a multi-year supporter of the Firehouse Youth Centre in Clarington (charity fundraising BBQ, Mics on Fire/Battle of the Bands). He is an annual participant in the Heart and Stroke Big Bike ride, as well as an annual participant in the Port Perry Polar Bear Plunge. Joel lives in Bowmanville with his wife & 3 young children, 2 boys and 1 newborn girl. He also volunteers his time and assist in coaching lacrosse for his two boys.
Joel believes that CLOC is a great organization and feels strongly about CLOC's vision to support the achievement of personal outcomes of individuals with developmental disabilities.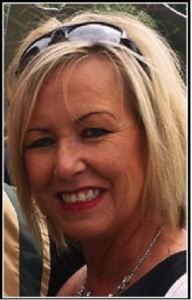 Catherine Garacci
Secretary
Catherine is currently employed as a Probation Officer for the Ministry of Child and Youth Services, where she has worked for the past 25 years. During this time, Catherine has held a variety of positions within Youth Justice including Volunteer Coordinator, Operational Program Analyst and YCJA Trainer for the Central East Region.
Prior to working with the Ministry, Catherine was employed for several years with CLOC as a supervisor, and later as the Manager of the Supported Employment Program.
As the family member of a person with a developmental disability, Catherine has a strong interest in working with families, and has taken the lead in facilitating many of CLOC's family/membership meetings.
MEMBERS AT LARGE
     Kay Corbier
Professor, Developmental Services Worker Program, Durham College
Kay Corbier joined Durham College in 2012 as a professor in the School of Health and Community Services and she teaches in the Developmental Services Worker program. Kay currently chairs the Research Ethics Board for Durham College. Prior to coming to teach at Durham College, Kay spent over 30 years working in the Developmental Services sector.  During that time, Kay held various senior management roles such as Director of Operations, Director Human Resources, and Executive Director.
Kay holds a Master of Education Degree in Counselling Psychology from the University of Toronto, and completed the Teaching Certificate at Durham College.
.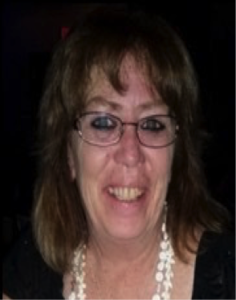 Darlene Day
Advocate
Darlene has been supported in many ways by CLOC over the past several decades. While she was raising her two children, Darlene volunteered as both a classroom and lunch room supervisor at an
elementary school, and worked with seniors at the Oshawa Senior Citizens Centre. Darlene currently volunteers as a coach for Challenge League baseball and soccer. Now that her children are adults and Darlene is a grandmother, Darlene is starting to give back to CLOC by being a member of the P.O.W.E.R. (advocates) Group, which she joined over a year ago, and volunteering at multiple events and public speaking engagements.
Darlene would like to give back to CLOC for the support provided to her over the years, and she would like to represent people with disabilities on the Board because she feels she is able to speak on their behalf and has an understanding of what people with disabilities experience on a daily basis.
    Ed Farragher
Biography coming soon.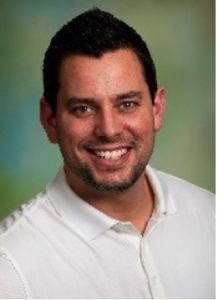 John Haze
John Haze has been a resident of Durham Region for over 30 years. He currently lives in Oshawa and is the father of one. John was a Special Constable with the Durham Regional Police for over 10 years before branching out to become a Real Estate Agent with Right At Home Realty in Whitby.
John learned the value of hard work at an early age, and though he is very busy, he has enthusiastically given back to his community through event sponsorship and committee work, sitting on the CLOC May Gala Planning Committee, the Fall Golf Classic Committee, and as a contributing member of the Board of Directors.
  Wayne Klinowski
Wayne has been a resident of Durham Region for over 35 years with his wife and two sons.  Retired from a long career at Pickering Nuclear Generating Station, he has been active in the local community, canvassing for the Kidney Foundation and was Secretary on the Board of Directors for Our Home Project for Community Livings.
Wayne's youngest son Mark, was born with cerebral palsy and lived with his parents until he was 13 years old.  At that time Mark went to live in the community at Pinecrest which is run by CLOC, where he has spent the last twenty years greatly enjoying life.
Wayne brings a wealth of experience to CLOC's Board of Directors, from both his work at Pickering Nuclear Station and parenting his son at home and in a group home setting.  As a recent addition to the Board, Wayne looks forward to many years with CLOC helping to make the future better for all involved.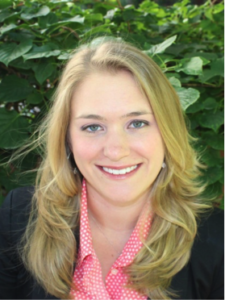 Krystal Manitius
Krystal is a Criminal Defence practitioner as a trial and appeal lawyer in Toronto.  Over the years she has been a strong supporter and volunteer within her community.  Throughout High School, University and Law School, Krystal has amassed a long list of awards and volunteer appreciation.
As Krystal continues to give back to her community, she is on the Durham Lawyers Association Board of Directors, volunteers with PLEC by acting as a mooting/mock trial coach for O'Neil High School, as well as a judge at various mooting/mock trial competitions.  She also speaks at high schools throughout Durham Region on the practice of law and "knowing your rights".  Her extensive experience with the vulnerable sector has brought her to volunteer with CLOC. 
  Bev Neblett
Chair of Policy Committee
With more than 25 years of experience in post-secondary education, Beverley Neblett is the associate dean, for the School of Health and Community Services at Durham College. As part of the School of Health and Community Services management team, Bev's program portfolio includes:   Addictions and Mental Health, Child and Youth Worker, Collaborative BScN (Hons), Communicative Disorder Assistant, Community Integration through Co-operative Education, Community Services and Child Studies Foundations, Developmental Service Worker, Early Childhood Education, and Social Service Worker programs.
Bev has a Bachelor of Arts in Sociology from Wilfred Laurier University in Waterloo, Ont. and a Master of Arts in Adult Education from Central Michigan University in Mount Pleasant, Michigan. She is also a certified Life Skills coach.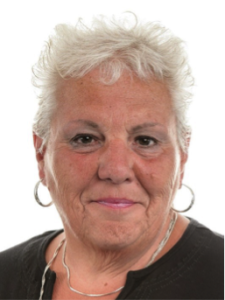 Nancy Veals
Nancy has lived in the Oshawa area for many years.  She was educated as a Registered Nurse in Peterborough and later went on to attend Ryerson University where she earned her BScn specializing in Mental Health Nursing.
She has been employed for many years in various Hospitals in the Durham Region where she honed her skills, first in critical care nursing and, later in Mental Health Nursing, specializing in Crisis Intervention. She is employed by Durham College where she teaches Psychology.
She is the mother of three adult children, two sons and a daughter, and grandmother to four grandsons. Her leisure activities include volunteer work as secretary of the Board of Directors of CLOC and member of CLOC's Policy Committee and the Human Rights Committee. She is also a member at large of the Board of Directors of the Port Darlington Marine Villas condominiums.
Nancy enjoys her volunteer work with the Bowmanville Older Adults Association and is secretary/treasurer of the Woodville Seniors Euchre Club. Reading, walking, gardening, photography and spending time with friends and family provide Nancy with a full and happy life.
Click to listen highlighted text! Highlight the text and press the speaker for an audio version.