Board of Directors
OFFICERS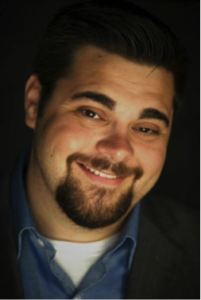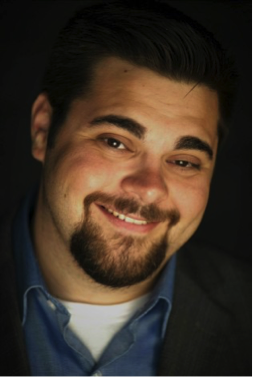 Mac Moreau
President
Mac Moreau has been on the Board of Community Living Oshawa-Clarington since 2015, and currently serves as President. Previously, Mac served as Vice President of the Board, Chair and Member of the Governance Committee.
Educated in business management and finance, Mac is a seasoned non-profit and operations management professional, with over ten (10) years of leadership experience. He currently serves in a senior management position with a Toronto-based Developmental Services agency, responsible for the oversight, asset management, capital planning and operations of over 175,000 square feet of DS facilities.
Mac comes to CLOC with a very passionate, personal and forward-thinking perspective; he is committed to governance-excellence, and strives to apply principled best practice in all matters of governance and strategic success.
Mac is a lifelong community advocate, as well as a dependable champion of culture, diversity and inclusion. He has been a long-time supporter and advocate for CLOC, and looks forward to what the future holds for our sector, and more importantly, those we collectively serve.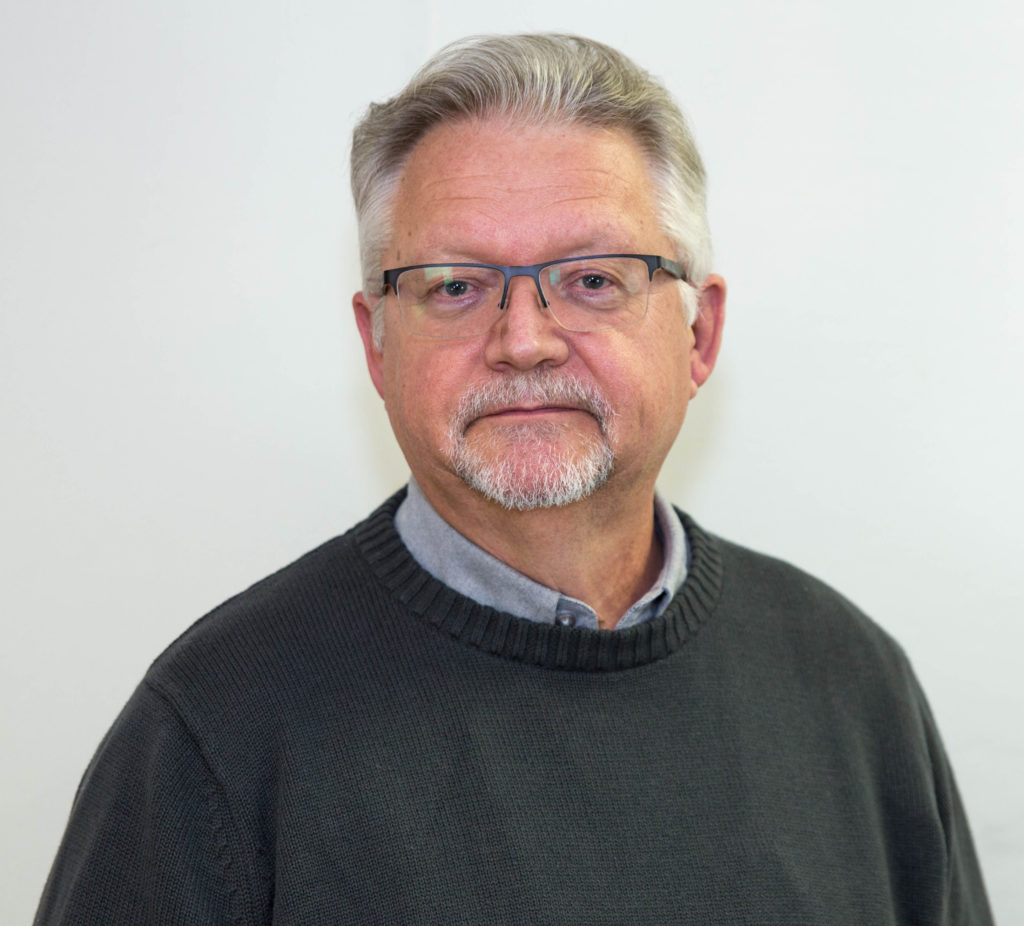 Wayne Klinowski
Vice President
Wayne has been a resident of Durham Region for over 35 years with his wife and two sons.  Retired from a long career at Pickering Nuclear Generating Station, he has been active in the local community, canvassing for the Kidney Foundation and was Secretary on the Board of Directors for Our Home Project for Community Livings.
Wayne's youngest son Mark, was born with cerebral palsy and lived with his parents until he was 13 years old.  At that time Mark went to live in the community at Pinecrest which is run by CLOC, where he has spent the last twenty years greatly enjoying life.
Wayne brings a wealth of experience to CLOC's Board of Directors, from both his work at Pickering Nuclear Station and parenting his son at home and in a group home setting.  As a recent addition to the Board, Wayne looks forward to many years with CLOC helping to make the future better for all involved.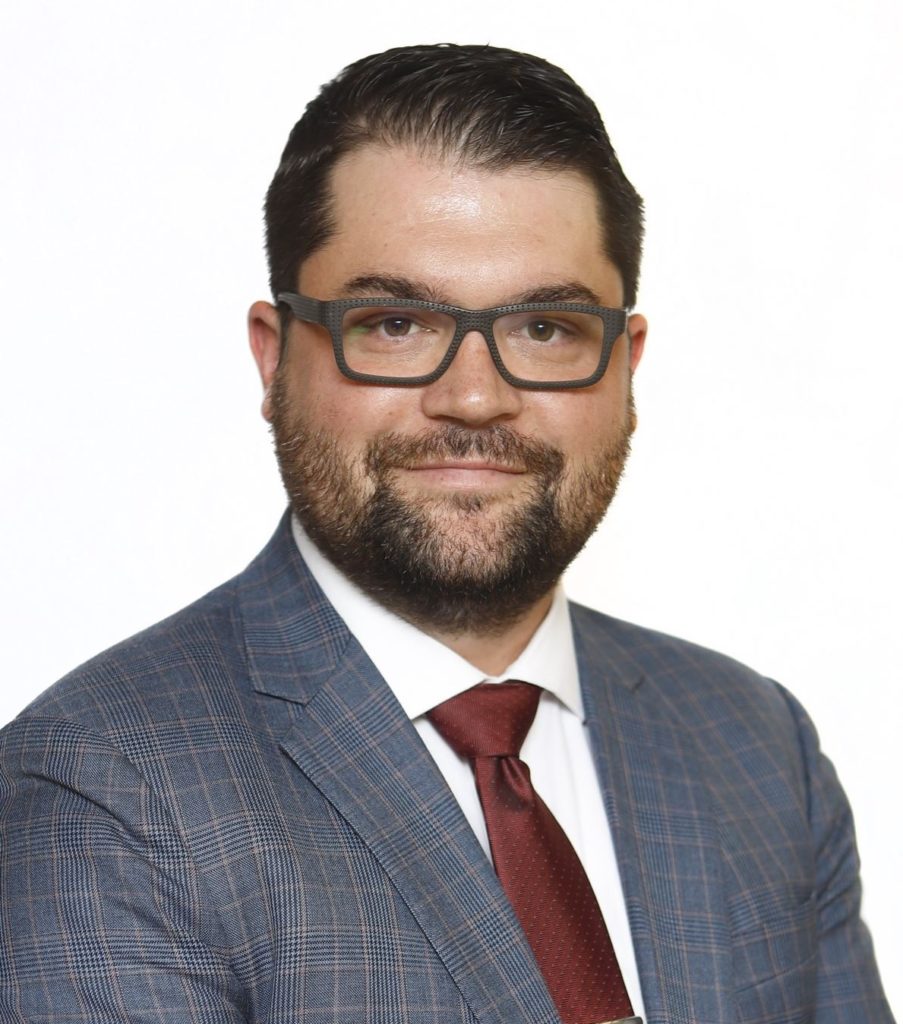 Joel Yelle
Secretary/Treasurer
Co-Chair of Finance Committee
Joel is an Associate Advisor at RBC Dominion Securities. He has served as an active committee member on the CLOC May Gala Planning Committee, and currently advises as part of CLOC's Fundraising Cabinet in addition to his Secretary/Treasurer role and being Co-Chair of CLOC's Finance Committee. Joel also served as a Board member for the Visual Arts Centre of Clarington. Through work, RBC, Joel has been a multi-year supporter of the Firehouse Youth Centre in Clarington (charity fundraising BBQ, Mics on Fire/Battle of the Bands). He has participated in the Heart and Stroke Big Bike ride, as well as the Port Perry Polar Bear Plunge. Joel lives in Bowmanville with his wife & 3 children, 2 boys and a girl.
Joel believes that CLOC is a great organization and feels strongly about CLOC's vision to support the achievement of personal outcomes of individuals with developmental disabilities.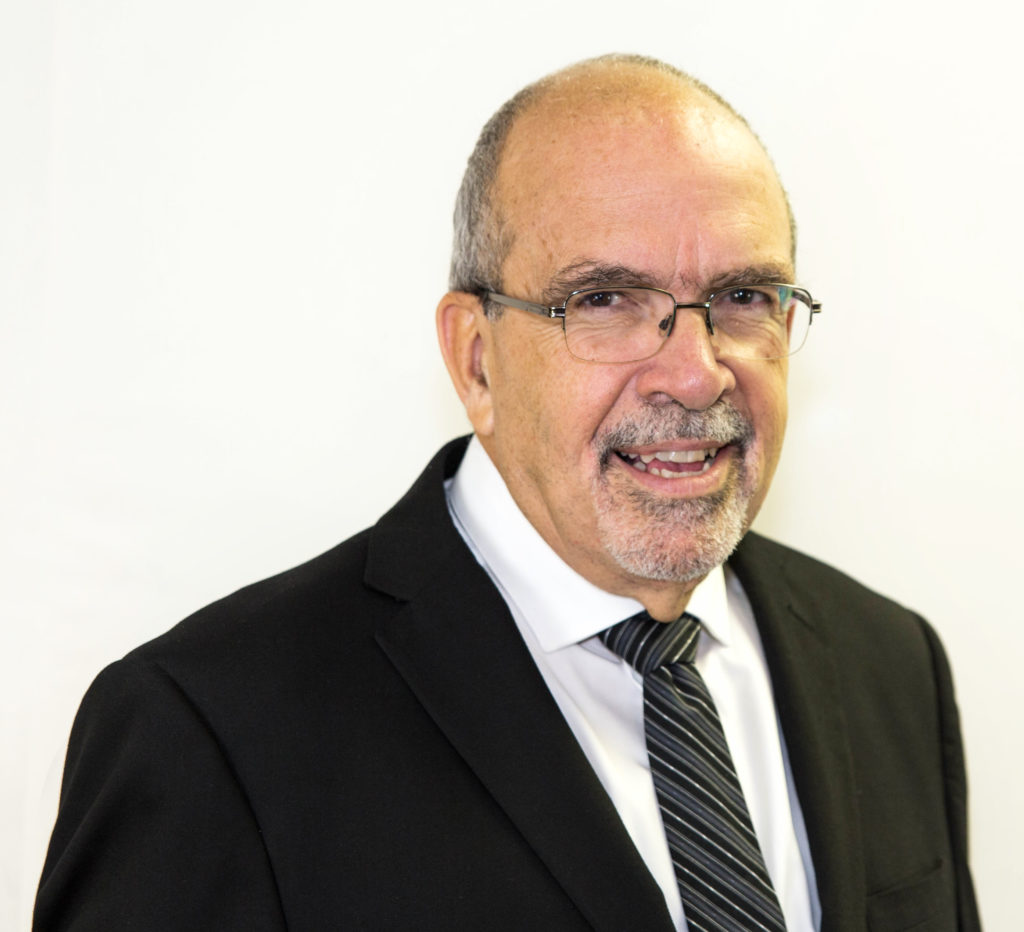 Jean-Claude (JC) Legault
Immediate Past-President
JC joined CLOC in 2009 as a volunteer, and has been on the Board of Directors for 9 years. He continues volunteering by providing virtual music therapy.
He has been a member of the Governance, Policy and Finance committees, as well as Vice President and recently President of CLOC's Board of Directors.
Retired in 2009, JC spent a successful career with Bell Canada and SNC Lavalin Realty Management and Logistics departments, which brought him and his family to live in several cities in Ontario, and Riyadh Saudi Arabia.
JC continues to be involved with the Knights of Columbus in executive positions. He is active in his parish and choir, Meals on Wheels, and is an actor of Trait-d'Union, a French community theatre group. JC is past Chairman of the Northern Ontario Canadian Paraplegic Association, and past President of the Club Optimiste de Durham.
In addition to JC's busy schedule, he continues to find time to enjoy his home life with his wife Elaine, their 4 children and 4 grandchildren.
MEMBERS AT LARGE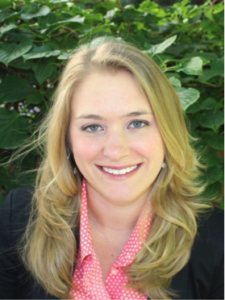 Krystal Manitius
Chair of Planning, Quality Enhancement / Risk Management (PQE/RM) Committee
Krystal is a Criminal Defense practitioner as a trial and appeal lawyer in Toronto.  Over the years she has been a strong supporter and volunteer within her community.  Throughout High School, University and Law School, Krystal has amassed a long list of awards and volunteer appreciation.
As Krystal continues to give back to her community, she is on the Durham Lawyers Association Board of Directors, volunteers with PLEC by acting as a mooting/mock trial coach for O'Neil High School, as well as a judge at various mooting/mock trial competitions.  She also speaks at high schools throughout Durham Region on the practice of law and "knowing your rights".  Her extensive experience with the vulnerable sector has brought her to volunteer with CLOC.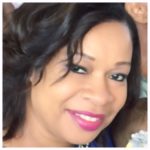 Kay Corbier
Chair of Policy Committee
Professor, Developmental Services Worker Program, Durham College
Kay Corbier joined Durham College in 2012 as a professor in the School of Health and Community Services and she teaches in the Developmental Services Worker program. Kay currently chairs the Research Ethics Board for Durham College. Prior to coming to teach at Durham College, Kay spent over 30 years working in the Developmental Services sector.  During that time, Kay held various senior management roles such as Director of Operations, Director Human Resources, and Executive Director.
Kay holds a Master of Education Degree in Counselling Psychology from the University of Toronto, and completed the Teaching Certificate at Durham College.
.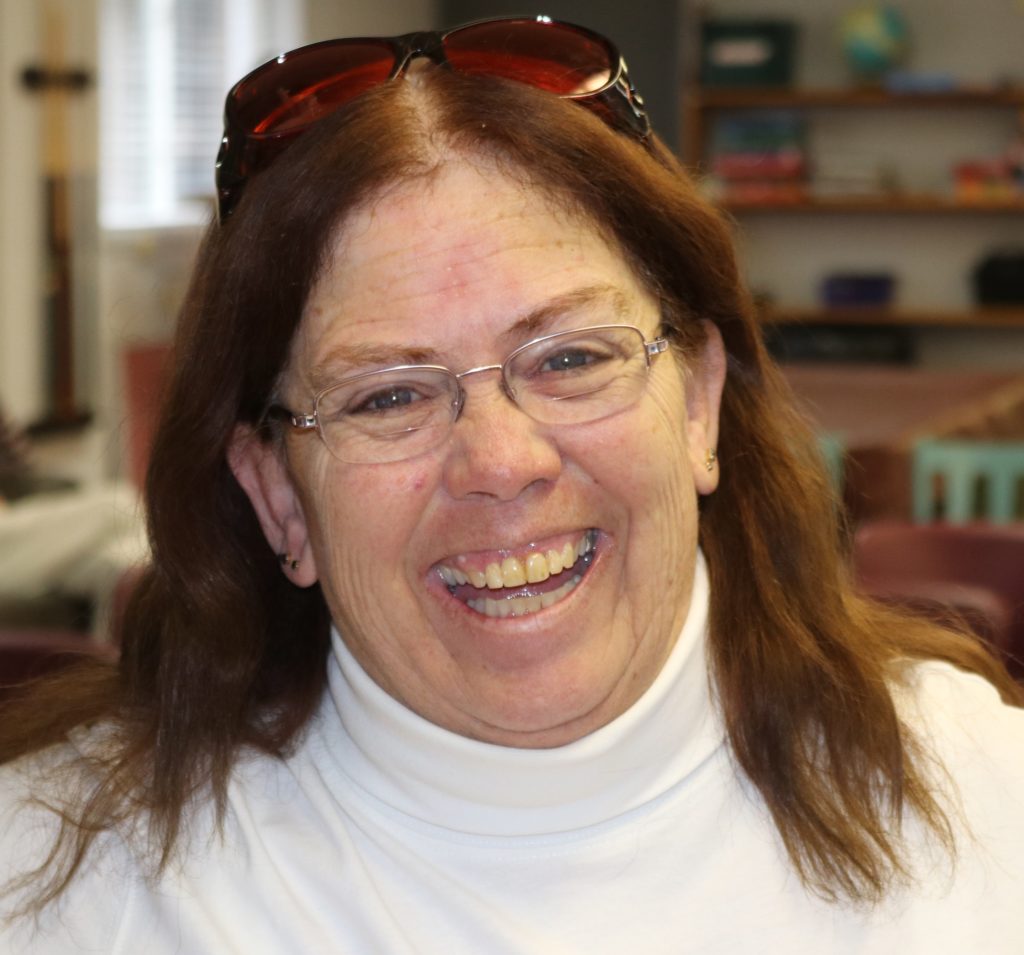 Darlene Day
Advocate
Darlene has been supported in many ways by CLOC over the past several decades. While she was raising her two children, Darlene volunteered as both a classroom and lunch room supervisor at an
elementary school, and worked with seniors at the Oshawa Senior Citizens Centre. Darlene currently volunteers as a coach for Challenge League baseball and soccer. Now that her children are adults and Darlene is a grandmother, Darlene is starting to give back to CLOC by being a member of the P.O.W.E.R. (advocates) Group, which she joined over a year ago, and volunteering at multiple events and public speaking engagements.
Darlene would like to give back to CLOC for the support provided to her over the years, and she would like to represent people with disabilities on the Board because she feels she is able to speak on their behalf and has an understanding of what people with disabilities experience on a daily basis.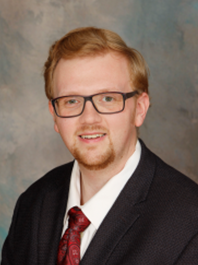 Frank Cormier
Chair of Governance Committee
Frank Cormier is a not-for-profit business management and finance professional.  A native of Oshawa, Frank studied at Durham College, and the University of Toronto. Frank has significant experience in operations and finance management, currently working as a Property Operations Manager for a United Church and community services centre in downtown Toronto.  An avid volunteer, Frank engages as a consultant for various charities entrusted with historically-significant buildings throughout the Golden Horseshoe, and supports not-for-profits in planning their financial and physical plant sustainability. Frank is actively engaged as Chair of Committee for a fundraising effort celebrating the 100th anniversary of the only known religious artworks ever completed by the Group of Seven.  A lifelong advocate for equity of all persons, Frank is committed to offering his expertise in governance, finance, and operations to CLOC.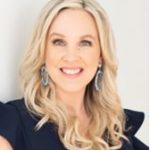 Amanda Willett
Amanda Willett comes to CLOC with 20 + years of diverse experience working in both public and private sectors. She is change-maker, with a background in business, human development, wellness and trauma recovery.
As a transformational leader, speaker, and SHE RECOVERS Coach, Amanda is personally, committed to anti-oppressive education, women centered advocacy and community outreach to end all forms of violence against women and children. She is passionate about educating others, on the after-effects of post-traumatic stress and its impact on our health over a lifetime. Her dedication to improving the lives of people, especially those within vulnerable populations has brought her to volunteering at CLOC.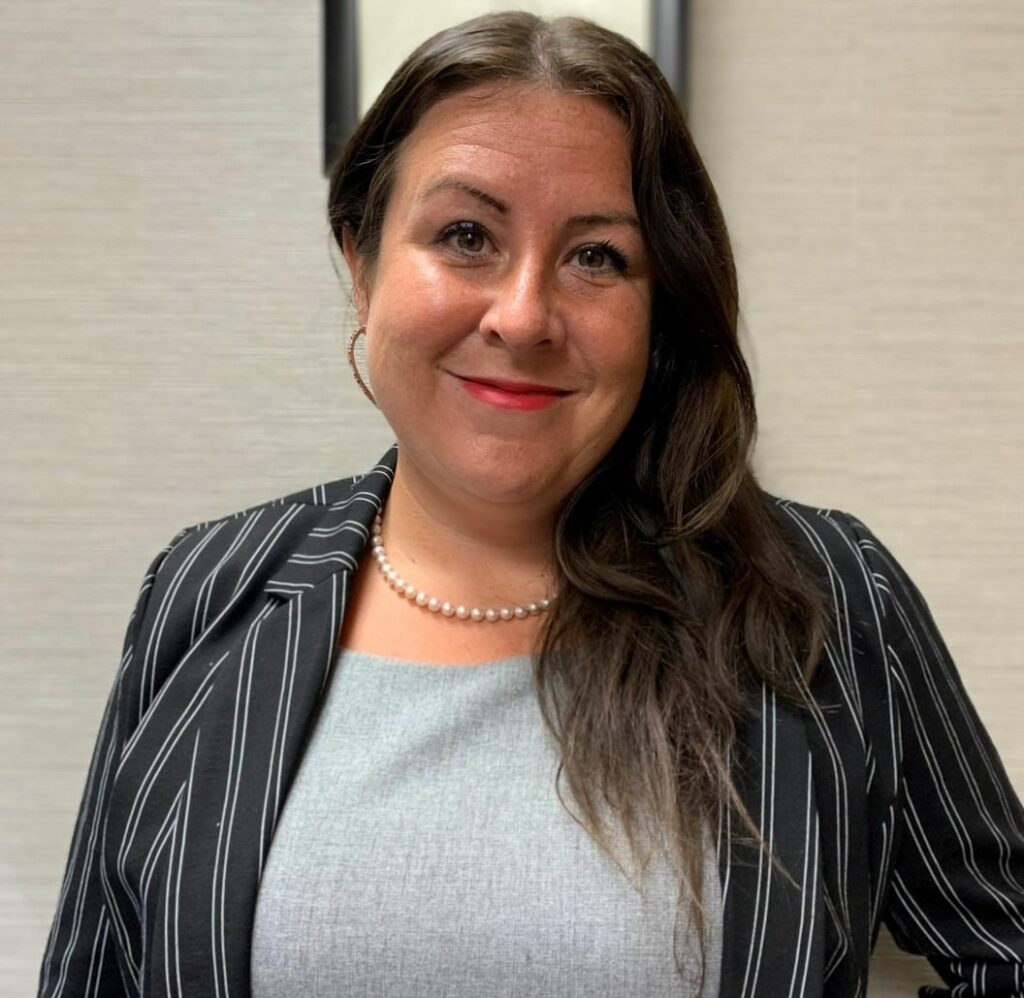 Amber Derby
Co-Chair of Finance Committee
Amber works as the Director of Sales at the Holiday Inn Express & Suites Downtown Oshawa. She runs annual food and clothing drives, has volunteered at the Humane Society of Durham, organized workplace food sorting events at the Daily Bread Food Bank and has been involved with meal service at the St. Vincent's Kitchen and Back-Door Mission. On behalf of the Holiday Inn Express Amber raised $1000 in funds to have three free community BBQ's with the Back-Door Mission to support this outreach program.
Amber supports the Oshawa Chamber of Commerce and Oshawa Downtown BIA by sitting on multiple committees. As a vegetarian for twenty-two years, Amber advocates for animal rights and acts as a voice for those who can't speak for themselves. Her vision is aligned with the CLOC and believes that anyone with developmental disabilities should receive equal opportunities to live a full, successful and happy life.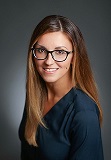 Julia Fineczko
Julia is a registered nurse and an experienced healthcare leader with a demonstrated ability to lead diverse inter-professional care teams to provide services to individuals with complex needs across health and intersecting sectors. Julia has a reputation for bringing together individuals across all levels of the organization to achieve service excellence with a focus on innovation, quality, equity and measurable outcomes.
Julia holds a Bachelor of Science in Nursing Degree from Ryerson Universiry and a Masters of Science in Community Health Degree from U of T; Julia is currently pursuing her Doctor of Nursing degree. Her volunteer experience includes providing nursing care to newcomers and marginalized individuals experiencing homelessness, mental illness, and addictions in downtown Toronto.
Julia has been volunteering with CLOC since 2019 and is a member of the Policy Committee. Julia has enjoyed supporting CLOC to achieve its strategic priorities and Vision.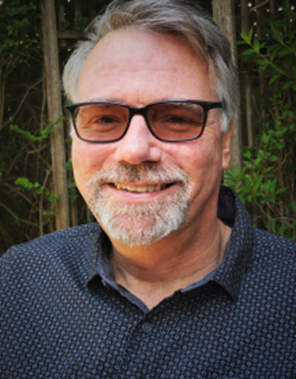 Paul Beauvais
Paul is currently a member of CLOC's AGM, Governance Committees and the Fundraising Cabinet.
Paul has always held a passion for helping empower others and fostering an inclusiveness environment.  After graduating from Queen's University, he supported individuals with developmental disabilities to learn skills that would assist in entering the job market in Eastern Ontario.
Paul lives in Clarington with his wife and daughter.  He works with Peak Benefit Solutions as a Senior Account Executive in the employee benefits and retirement brokerage industry.  He also volunteers with the Courtice Food Bank/Lions Club.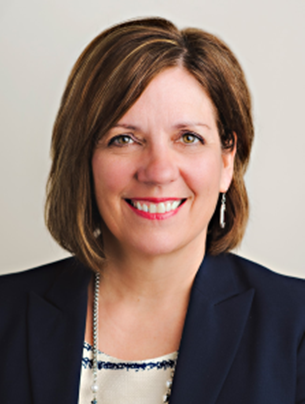 Pauline Matchett
Pauline began volunteering with CLOC in 2019 on the Board of Governance.  She also volunteers with Grandview Kids and is a member of the Canadian Federation of University Women (CFUW). Her past volunteer experience includes being a participant in the first Woman's Sleep Out Toronto in support of Covenant House, Habitat for Humanity, Toronto Food Bank and the Manulife homework club.
Pauline had a successful career in the Group Benefits Industry, retiring in the fall of 2019 from Manulife Financial. She has extensive knowledge of the health and pharma care landscape in Canada and recognizes the challenges faced by individuals needing to access health services/support.
Pauline looks forward to working with the Board of Directors to support CLOC to achieve its strategic priorities and vision. Since retiring, she is enjoying spending more time with her husband, their 2 children and 3 awesome grandbabies.  She hopes to expand her volunteer work and improve her golf score.
Highlight the text and press the speaker for an audio version.